What To Do With Your Old Shoes?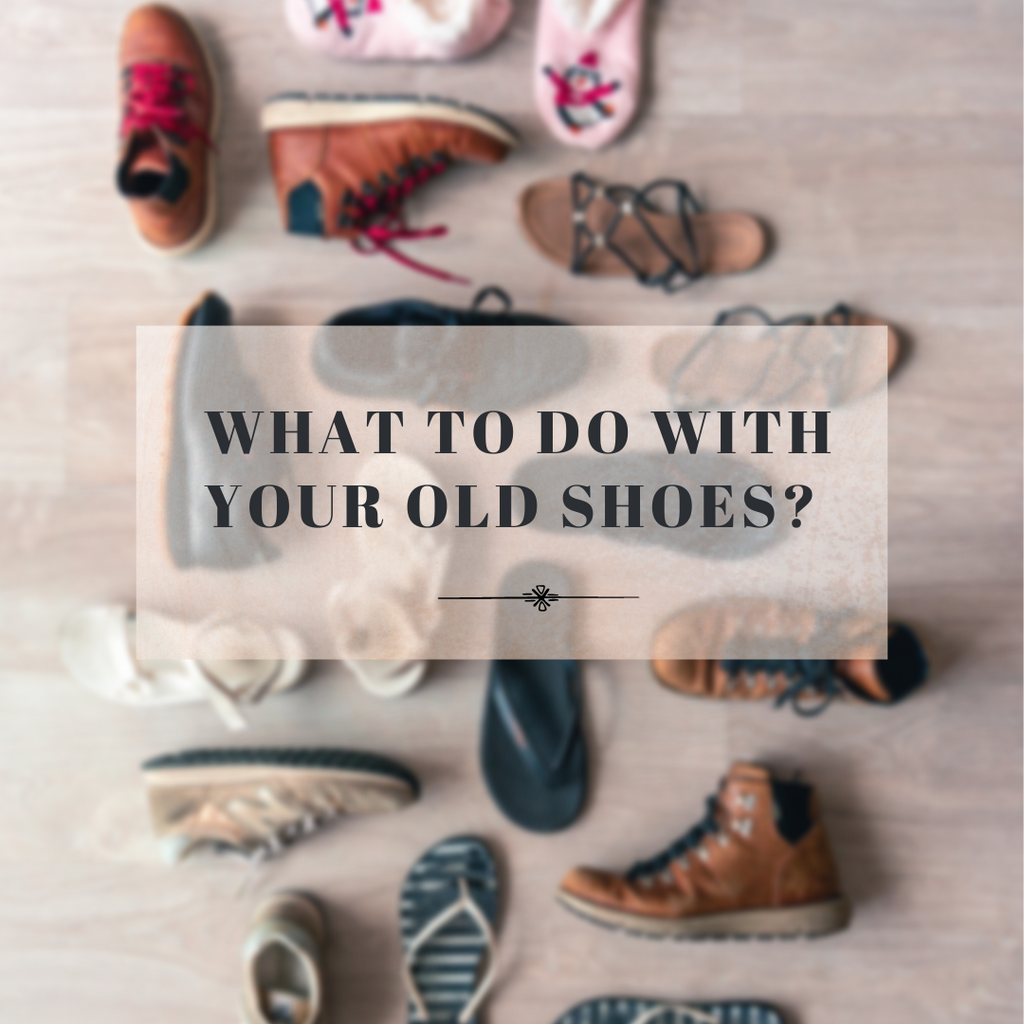 Out shopping for new shoes? Feel like recycling your old shoes. Want to know how you can do it? Well, here are 5 ways we have compiled for you that you can reuse or recycle your old shoes:
Sell Them Shoes can be a valuable clothing commodity. If you're looking for a way to make a little bit of money from old shoes, consider selling them. Shoes are desirable to some people who want to get a deal on gently used footwear. And, if you need cash, it's a great option to consider. Just clean them up, take a good picture and post it on OLX or a similar website. Facebook marketplace is a good option to consider selling your old shoes too!
Gift them. It's always nice to receive presents, and if you've got shoes that are no longer in use, consider giving them as a gift. If you're shopping for a friend, consider giving an old pair of shoes. If you have a relative who needs practical shoes. As a bonus, you also get to clean out your closet.
Donate Them. A donation is also a wonderful option to send your shoes to a better place. Many people might not have the purchasing power you do. Donate your shoes to charities or leave them at dedicated charity walls. If you do have a nice pair of shoes that you don't need anymore, consider donating them to someone in need. Some organizations will collect old pairs and give them to those who have limited or no access to shoes. This can be particularly important for people in third-world countries. You might be surprised at how appreciative people are to receive a new pair of shoes. If you never wear a pair of shoes out completely, then you don't need to worry about recycling them. Just make sure you donate any unusable pairs to someone who can make use of them.
Turn Them Into a Planter. There's nothing more satisfying than seeing a plant you've nurtured thriving in your home. If you're new to the world of indoor gardening, it can be fun to start with something small, like a single plant in a small, decorative planter. You can find all kinds of attractive plant pots if you're looking for something inherently specific (like an urn), but if you're looking for an eclectic garden that's more about making something out of nothing, you might consider using several pairs of old shoes to create an interesting planter system that's more about form than function.
And if you do wear your shoes out, then recycling them is a great option. When you recycle your shoes, you're not just doing something for yourself. You're also helping to create a new generation of shoes by supplying material to the people who will use it to make new pairs of footwear. You can be part of this process. Let's hold hands for a better sustainable future.