Elevate Your Style and Comfort with Arqs' Strap Platform Sandals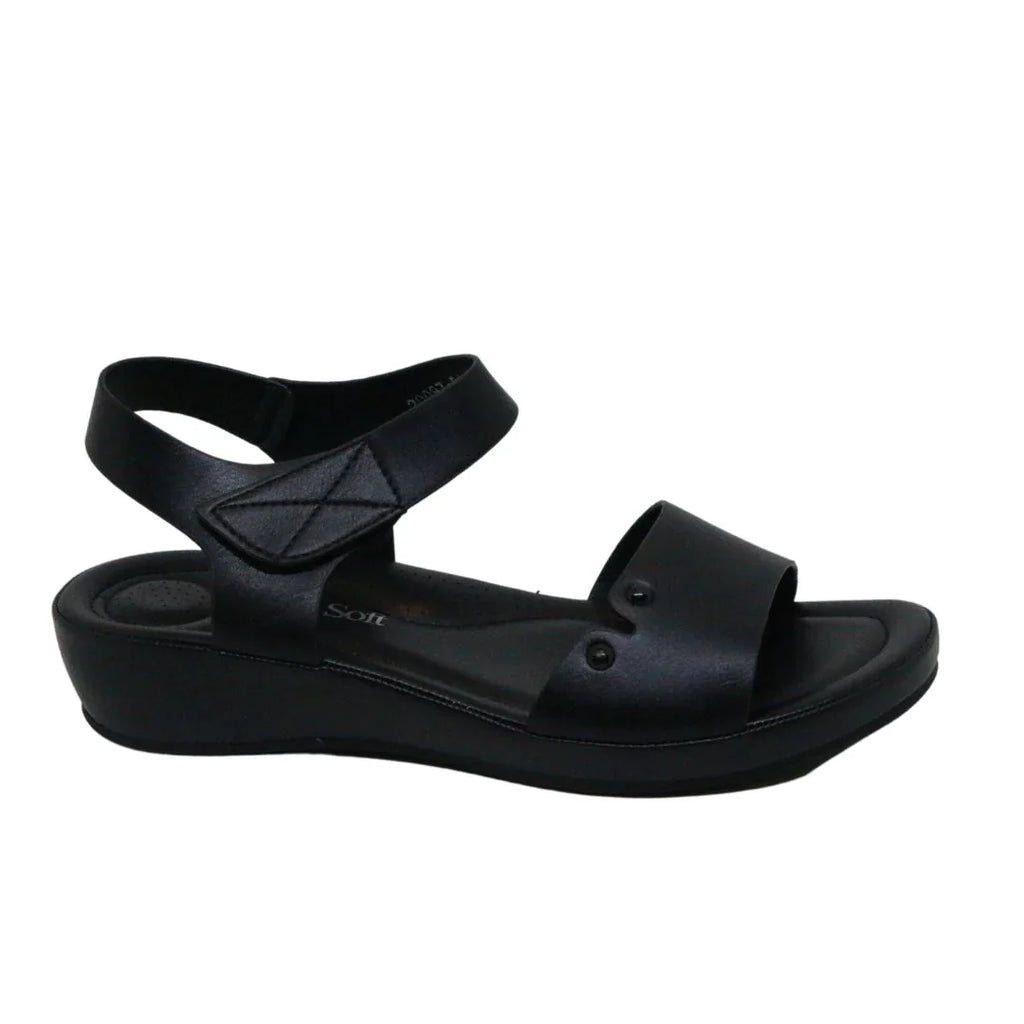 Introduction:
Welcome to Arqs, where style meets comfort! In this blog post, we're thrilled to introduce you to our fabulous Strap Platform Sandals. Designed to elevate both your style and comfort, these sandals are the perfect choice for fashion-forward individuals who want to make a statement with every step.
I. The Rising Trend of Platform Sandals:
In recent years, platform sandals have gained immense popularity in the fashion world. We explore this rising trend and discuss why they have become a staple in every fashionista's wardrobe. From their ability to add height and elongate your legs to their versatile styling options, platform sandals are a must-have accessory.
II. Discovering Arqs' Strap Platform Sandals:
At Arqs, we take pride in creating footwear that combines exceptional design and superior craftsmanship. Let us take you on a journey through our Strap Platform Sandals, highlighting their unique features and attention to detail. From the meticulously chosen materials to the ergonomic construction, every aspect of our sandals is crafted with your comfort and style in mind.
III. Style Guide: How to Rock Strap Platform Sandals:
We understand that fashion is an expression of individuality, so we provide you with a style guide to unleash your creativity with our Strap Platform Sandals. Whether you prefer a casual-chic look with jeans and a blouse or want to embrace summertime vibes with a flowing maxi dress, we've got you covered. We also explore how these sandals can elevate your office attire and add glamour to your evening ensemble.
IV. Comfort and Durability Redefined:
Style is important, but not at the expense of comfort. Arqs' Strap Platform Sandals are meticulously designed to provide optimum comfort and support throughout the day. We delve into the ergonomic features of these sandals, including the cushioned footbed, arch support, and shock-absorbing capabilities. Additionally, we highlight the durability of our sandals, ensuring they remain a long-term investment in your footwear collection.
V. Customer Reviews: Satisfied and Stylish:
Don't just take our word for it! We share the experiences and testimonials of our satisfied customers. Discover how Arqs' Strap Platform Sandals have transformed their everyday style, enhanced their confidence, and become their go-to footwear choice for various occasions. Their stories will give you a glimpse into the exceptional quality and style that awaits you.
VI. Care and Maintenance Tips:
To ensure your Strap Platform Sandals continue to shine and serve you well, we provide essential care and maintenance tips. From cleaning guidelines to proper storage techniques, we help you maintain the pristine condition of your sandals, so they can accompany you on many stylish adventures to come.
VII. Size and Fit Guide:
Finding the perfect fit is crucial for comfortable footwear. In this section, we guide you through determining the correct size for your Strap Platform Sandals. We also provide valuable tips to achieve an impeccable fit, ensuring maximum comfort and support for your feet.
VIII. Where to Buy Arqs' Strap Platform Sandals:
Ready to step up your style game with Arqs' Strap Platform Sandals? We direct you to our official website, where you can browse and purchase our stunning collection. Additionally, we inform you about any authorized retailers or online platforms where you can find our sandals, making it convenient for you to make a purchase.
Conclusion:
Arqs' Strap Platform Sandals offer the perfect combination of style and comfort. From their trendy design to their exceptional craftsmanship, these sandals are a must-have for individuals who want to make a fashion statement without compromising on comfort. Experience the difference Arqs brings to your wardrobe and step confidently into a world of elevated style and unmatched comfort. Explore our collection today and take your fashion game to new heights!