Here are 8 things to think about before buying a pair of high heels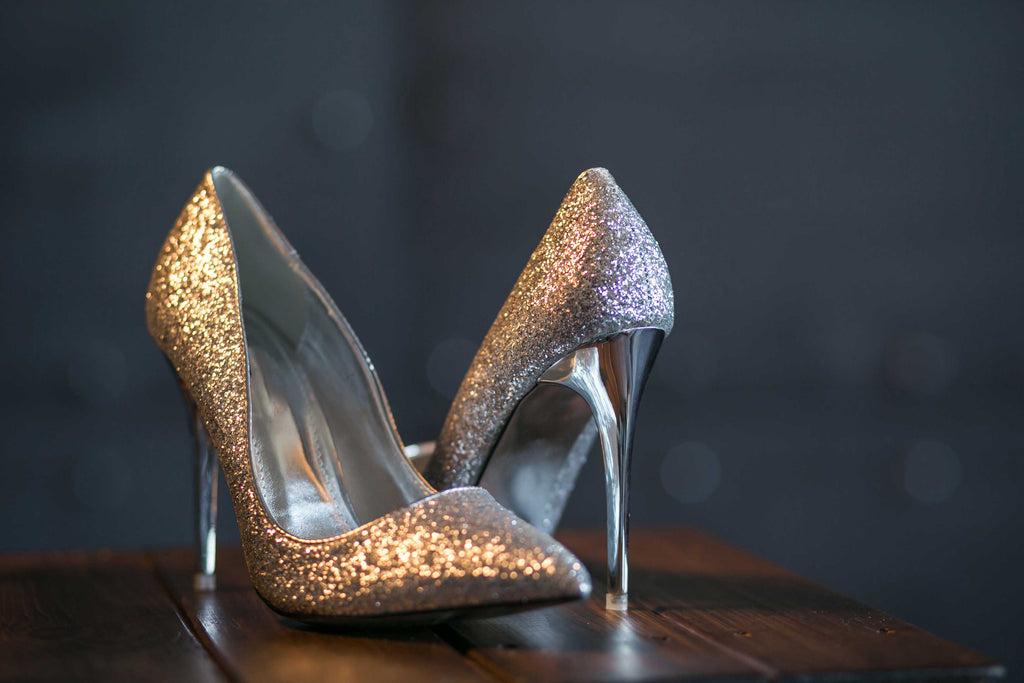 Elegant, graceful, and sensual, heels always look great with any ensemble. Menstrual cycles might make women feel sexier and more appealing. On the other hand, one must choose the correct pair of heels for the occasion." Make sure you get the right product, else you will regret your buy. Especially if the price tag is higher. But we're here to assist you to choose the appropriate pair of heels when you're ready to make a purchase. Keep in mind these 8 considerations while you are shopping for heels if you want your footwear to be both attractive and functional.
Choosing the appropriate size and fit is critical to your overall good fit.
It is important to keep in mind that shoe sizes vary across various firms. Make sure to always try on a pair before purchasing them, just to be sure the size and fit are correct. High heels should fit comfortably and provide a secure fit for the foot. Sliding your foot up and down because of your loose shoes is a sign that you won't be able to keep your equilibrium. Beautiful heels are useless if you have to struggle to walk in them.
Wearing heels that are too tight causes excessive strain on the Achilles tendon.
If your heels are too small, your toes will be squished. Wearing heels that are too narrow may lead to discomfort and cramping. Shoes without adequate toe room can also lead to bunions, corns, hammertoes, and arthritis. To allow for greater mobility, go for pointy-toed heels with a little rounded almond shape.
Shopping at the end of the day is always a good strategy.
It might sound funny, but your feet will be wearier and swollen from the everyday activities and job, which is when you should purchase your heels. If you want to complain about your shoes being too tight after your feet have swollen, don't wear heels in the morning. Shoe fit is critical in the afternoon when your feet are swollen.
To know how well you walk, do the walk test.
When buying heels, don't buy them without trying them on first. First, march up and down the shop in your heels for at least five minutes. Walk, turn, and measure how well you feel when walking in them. When there is a hint of wobbling, you should question whether or not to acquire a pair of heels. If maintaining balance and posture is difficult for you, try to find alternatives. Heels with thick insoles and appropriate cushioning are worthwhile.
If you want heels, go for suede or leather.
If you want your feet to feel comfortable in the long term, you should invest in high-quality leather heels. Because suede, leather, or a mixture of both are rather elastic, they mold well to the contours of the foot. To protect your feet from chafing, this material will also help. Shoes manufactured from real leather or suede survive significantly longer than shoes produced from synthetic materials.
Make sure the heel is in the correct spot and also the right thickness.
Think about where the heel is positioned while picking for high heels. Placing the heel underneath your heel is excellent. Heel height is related to the support your body gets from the shoe. Instead of putting the weight at the ball of the foot or the heel, search for platforms that distribute weight equally throughout the entire foot. If you want to avoid sprained ankles, wear broader, heavier heels.
3 cm to 9 cm high heels are the most comfortable to walk in. The heel is around that height, and it puts additional strain on your lower back, knees, ankles, and gives no assistance in keeping you balanced. Choose kitten heels that are between 4 and 5 centimeters in height and which may be worn daily. For work, you can buy heels that are 7 to 8 centimeters high. The 10 cm heel is perfect for wearing to a party or a night on the town. To avoid painful feet, avoid high heels that are higher than 10 cm (or around 4 inches) in height.
Be mindful of your clothes while deciding on your appearance.
Think carefully before buying a pair of high heels for no good reason. Think about what you will wear, and then head to the shoe store. When making a purchase, try seeing yourself in the clothing you've selected and checking to see whether your heels will match. Instead of having several outfits that go well with the heels, it's advisable to forgo the heels and focus on other clothes.