Wedding Shoes Collection by ARQs.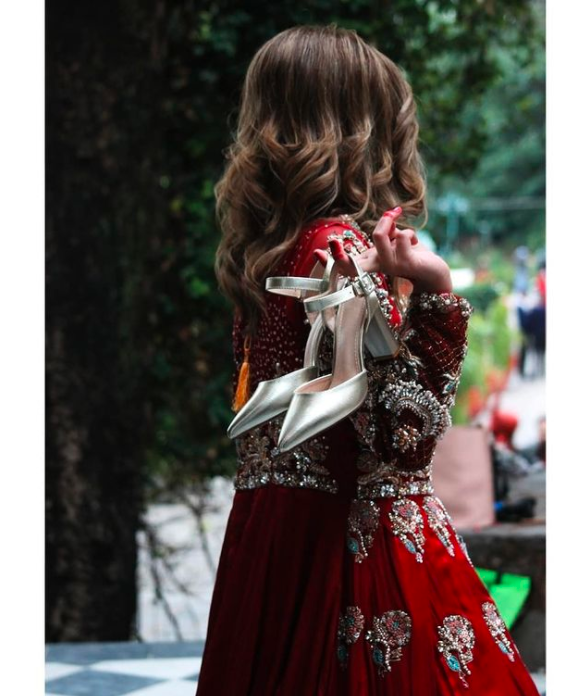 Whether you're a bride who has to have a certain type of shoe that complements your wedding gown or one who prioritizes comfort and convenience, the best wedding shoes for you are the ones that closely match your taste and your style preferences. Design is a key consideration for the bride who wants to coordinate her shoe to her dress. The great news is that wedding shoes—even those with embellishments—are often interchangeable with other pairs, like sandals and other flats and wedges.
This means you can easily wear your shoes again. So if your wedding shoes are beautiful but not necessarily comfortable, consider wearing dressier women's flats to the ceremony and switching to heels for the reception. But don't forget to pack your shoes in a wedding day bag—along with your other accessories, a simple change of shoes can easily be stored in an overnight bag for the honeymoon. But... no matter what your priorities are, there's no doubt that bridal shoes—whether purchased or handmade—are a vital piece of the bridal ensemble that shouldn't be taken for granted. After all, it's one of the only things you'll be wearing on your wedding day.
Finding the right shoe is a little easier to do. If you know that comfort is a must-have, then you can take your time trying on a variety of wedding shoes at your price point to see what feels the best. If you're intent on wearing the sky-high heels you had your heart set on all along, then you'll need to be more focused on finding the most comfortable option within this category. It's all about doing your research, trying on options and then asking the right questions when shopping.
One of the main things to look for in wedding shoes is the comfort factor. No matter the style of shoe you choose, you have to be able to walk in them for hours on your wedding day, so make sure to try on a few different styles and pick your favourite. Bridal shoes are usually made from satin, leather, or silk, and are a great accessory to consider for all different kinds of options.
There are endless possibilities when it comes to which type of shoe to wear on your wedding day—the right one just needs to speak to you and complement your dress. If you're looking for a more contemporary look, then Open-Toe shoes are the one for you. It pairs well with a variety of bridal styles, from bohemian to modern, and keeps your tootsies still looking sexy even as you walk down the aisle. Belle-like, strappy sandals and peep-toe pumps are also a great choice for this look, and again, comfort reigns supreme—so go for something with a cushioned sole and a little bit of heel.
For more information about wedding shoe styles and choosing the perfect fit for you, visit our site or stores.