New Collection for Children by ARQ's.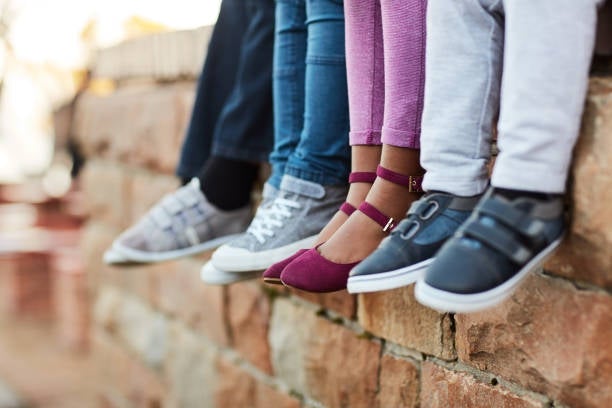 Everybody including kids and young ones requires a perfect and ideal pair of shoes so that it's comfortable for their small feet and even protect their soft and tender feet from any injuries. There are many kinds of stylish, branded and daily wear shoes are available for kids and we should choose the one according to the purpose. But, every parent also knows that kids are not satisfied with anything after using them for a few days. So, it is a tough job to find the ideal pair of shoes for kids and young ones.
It's hard to make your child wear the same shoes daily and this is the reason they need to change the shoes and they want to wear a new pair every day. Most of the parents are confused about what kind of shoes are good for their kid and every shoe store offers many kinds of shoes with different styles, shapes and durability and why parents should choose shoes for kids?
Kids also love to play outside, try to run fast, jump all across the playground and want to play with their friends. All of these activities need shoes that can help them with this.
Nowadays, especially for small kids, many comfort shoes are available in the market. There are different kinds of shoes are available for children and the little kids can wear them with the help of adjustable Velcro straps as well as flexible soles. The shoes for young children can be chosen in various colours, styles, designs and shapes. They are made in a very soft, comfortable and flexible sole. They are available in low heels and are useful for the first walkers.
Kids grow fast too. In the initial years of age, the foot will also expand. In this situation, they need to wear foot expansion shoes. It should be strong and comfortable. The materials of the shoe must be soft and comfortable. They are usually in the low heel, flat and they should be made of a strong canvas or fabric.
We at Arqs have a vast collection of Kids shoes that may be checked out. Each pair available on the market is the kind of shoe that is ideal for kids' comfort and style. The fun and comfy outlook, as well as fashion of these shoes, make them a favourite for all. Visit our website or our store for the large collection.