Men's Black vs Brown Shoes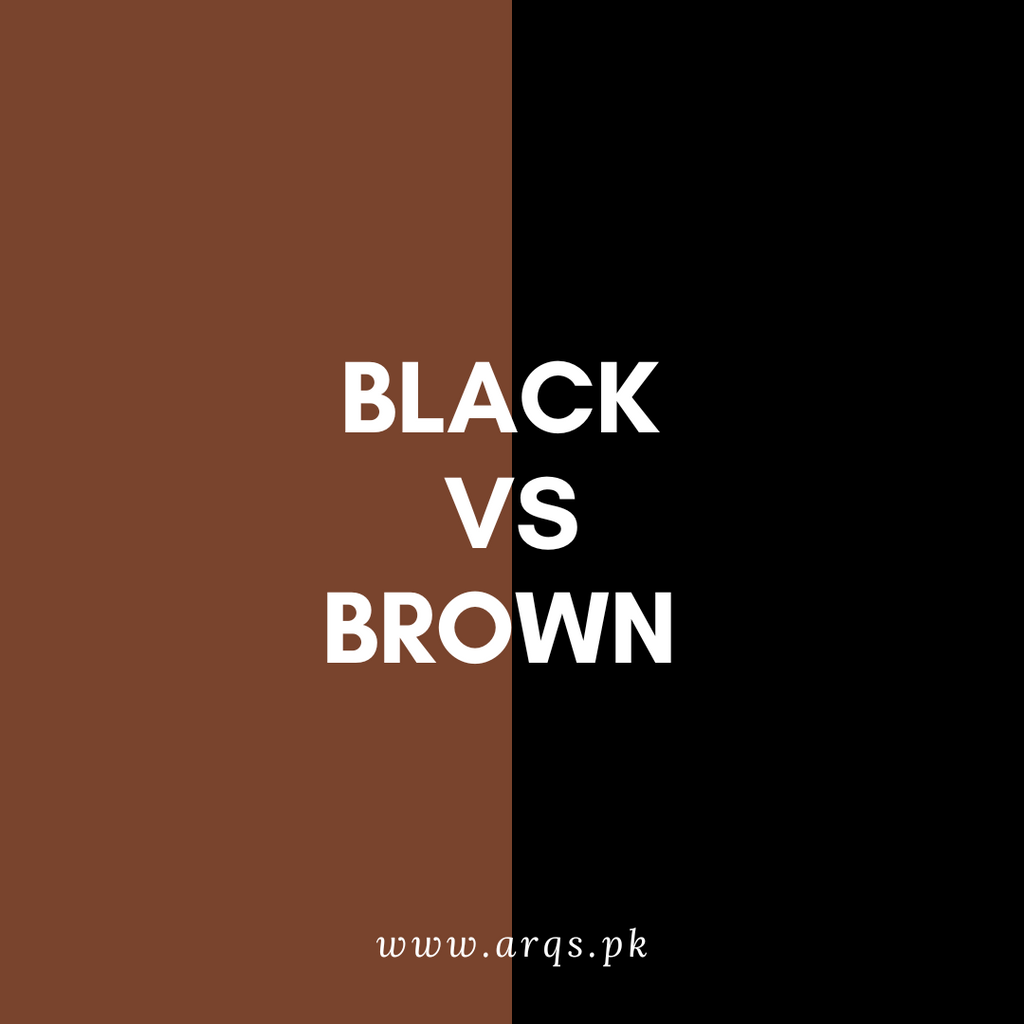 Before getting into the details, it is important to dispel one big misconception: neither black nor brown shoes are superior to each other. The choice of the colour of shoes depends on a lot of things. There are various factors that one must weigh in to make the right kind of choice. When it comes to style, it can be a choice based upon the gentleman's personal preferences. But it must also be kept in mind that the shoes' colour does not, solely, make it more or less formal than the other.
Some shoe styles are considered more formal than others. Let's say an oxford, brogue, loafer or monk strap shall always be more superior in terms of formality than their sneaker-ish counterparts. It was important to make this point before delving further into the subject. It may also be pointed out that colours, when mixed with the particular style of the shoe, can be an attribute or degree of the formalism of the shoe in question. For example, a brown pair of oxfords is more formal than a black pair of Monkstraps.
Black Shoes
In the generality of the subject, a black pair of shoes is more formal than its brown friend. The darker, the better. Hence, a brown oxford is lesser formal than a black oxford, while a black brogue is more formal than a brownish brogue.
The best colour for job interviews and meetings, black can be worn in any sort of formal setting. It is one of the most versatile kinds of colours in the world and can go with anything – okay, almost anything. Black shoes can be worn on black pants, brown pants, grey pants and khakis etc.
Brown Shoes
There is no simple rule to discuss brown shoes like the way we did with black shoes. One main reason is the lack of one shade of colour. There exists a bundle of light and dark shades of the brown colour, that no silver bullet can be used to describe its formality. Darker shades of brown, like coffee or chocolate, are more formal than tan lighter shades of brown. This can be described as the only fundamental principle underpinning the formality scale for brown shoes.
Brown shoes have another upside too. They can be worn with a more diverse colour of pants than black. The shade of the shoe can be shined with a simple wipe of the cloth. This doesn't happen with black shoes, one must keep on polishing them.
In the end, it must be pointed out that the choice is always dependent on the man wearing it. Some like brown more than black, and therefore chose to wear it on formal occasions too. Since style isn't a commandment written on stone, it can always be tweaked to suit one's personal choices and preferences.