Embark on Unrivaled Adventures with ATL TREK MID TAN Shoes by Clarks on Arqs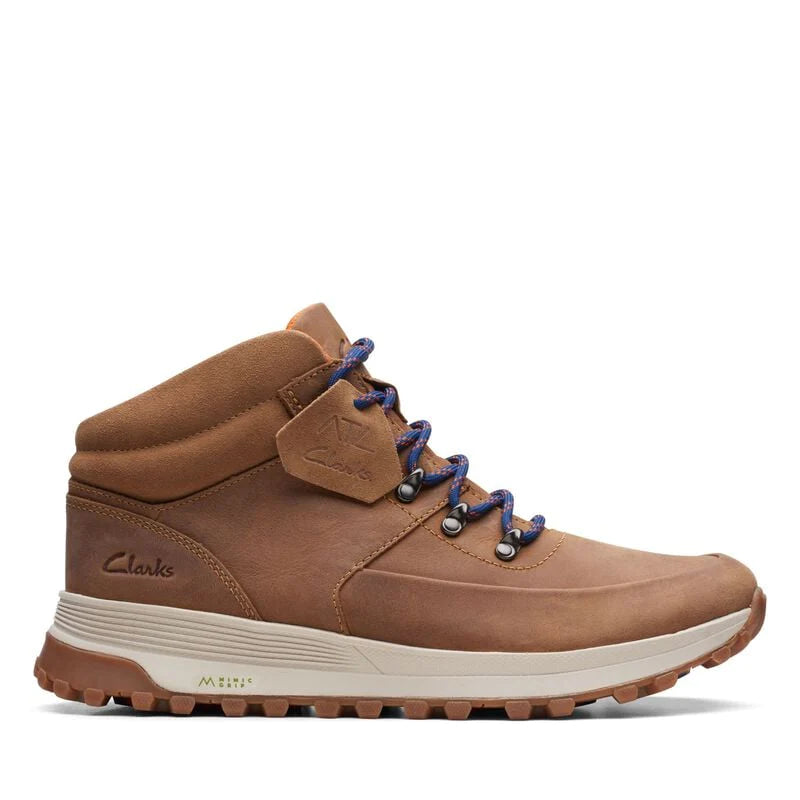 When it comes to outdoor adventures and exploration, having the right footwear can make all the difference. Clarks, a renowned name in the world of comfort and style, brings you the ATL TREK MID TAN Shoes, a perfect companion for your treks, hikes, and outdoor escapades. Crafted with precision and designed with functionality in mind, these shoes offer a blend of rugged durability and unbeatable comfort. In this comprehensive article, we delve into the features, benefits, and why the ATL TREK MID TAN Shoes are a must-have for all adventure enthusiasts.
Introducing the ATL TREK MID TAN Shoes by Clarks
The ATL TREK MID TAN Shoes are a testament to Clarks' commitment to creating footwear that not only looks good but also performs exceptionally well in challenging terrains. These shoes are designed to provide the ultimate support and protection for your feet, ensuring you can focus on the thrill of the journey rather than worrying about discomfort.
Unmatched Comfort for Endless Exploration
One of the standout features of the ATL TREK MID TAN Shoes is the advanced cushioning technology incorporated into their design. Whether you're traversing rocky trails or navigating through uneven landscapes, these shoes ensure every step is cushioned, reducing the strain on your feet and joints. The soft yet sturdy materials embrace your feet in a comforting embrace, making you feel like you're walking on clouds even during long hikes.
Built to Withstand the Elements
Outdoor adventures demand footwear that can brave the elements, and the ATL TREK MID TAN Shoes rise to the occasion. Crafted with premium materials, these shoes are built to be water-resistant, ensuring your feet stay dry and comfortable even during unexpected rain showers or damp conditions. The rugged outsole provides excellent traction, granting you stability on various surfaces, from rocky trails to muddy paths.
Versatility and Style Combined
While functionality is paramount for outdoor shoes, the ATL TREK MID TAN Shoes don't compromise on style. With their sleek design and tan color, these shoes effortlessly blend in with your casual and outdoor outfits. Whether you're gearing up for a day hike or exploring a new city, these shoes complement your style while being ready for any adventure that comes your way.
Why Choose ATL TREK MID TAN Shoes Over Other Brands?
In a market flooded with outdoor footwear options, the ATL TREK MID TAN Shoes by Clarks on Arqs stand out for several reasons:
Heritage of Excellence
With over a century of experience, Clarks has earned a reputation for producing top-quality footwear that caters to various needs and preferences. The ATL TREK MID TAN Shoes continue this legacy of excellence, ensuring you get a product that is built to last and perform.
Attention to Detail
Clarks' dedication to craftsmanship and attention to detail shine through in the ATL TREK MID TAN Shoes. Every stitch, seam, and component is meticulously designed to deliver the best possible performance, making these shoes a reliable and long-lasting companion for your adventures.
Tested and Trusted
Outdoor enthusiasts and explorers have trusted Clarks for generations, and the ATL TREK MID TAN Shoes have garnered praise and positive reviews from countless satisfied users. When you choose these shoes, you join a community of adventurers who rely on Clarks for their outdoor pursuits.
An Investment in Adventure
Investing in high-quality outdoor footwear is an investment in your experiences and adventures. The ATL TREK MID TAN Shoes offer exceptional value for money, providing you with long-lasting comfort and performance that adds to the joy of exploring the great outdoors.
Conclusion
In conclusion, the ATL TREK MID TAN Shoes by Clarks on Arqs are a true testament to the brand's commitment to providing footwear that delivers on both style and functionality. Whether you're trekking through the wilderness, exploring new terrains, or simply going about your day-to-day activities, these shoes offer unparalleled comfort and protection for your feet.
So, if you're ready to embrace unrivaled adventures with footwear that can keep up with your every step, the ATL TREK MID TAN Shoes await your call.