Choosing the Right Shoes for Every Occasion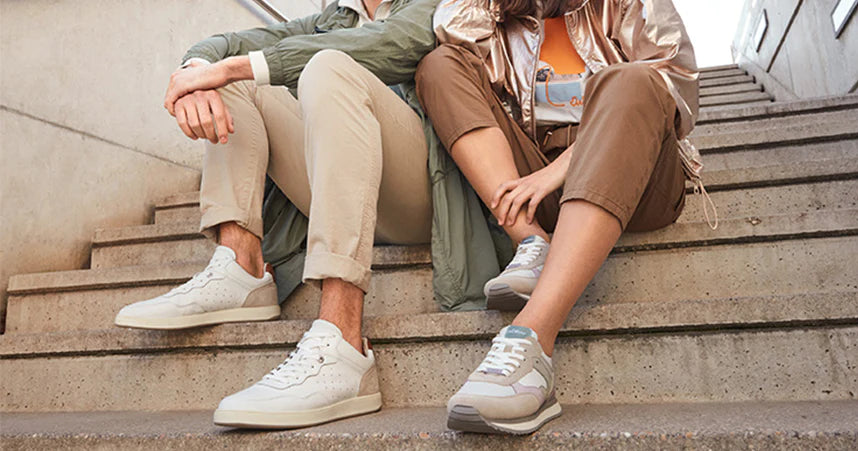 Introduction
The world of footwear is vast and diverse, offering an array of styles, designs, and materials to suit every occasion. From casual outings to formal events, selecting the right pair of shoes is essential not only for comfort but also to make a style statement. At Arqs, we understand the importance of having the perfect footwear for each occasion. In this blog, we'll guide you through the art of choosing the right shoes for a variety of events and settings, ensuring that you're well-prepared from head to toe.
Everyday Casual: Sneakers and Flats
For those everyday casual outings like grocery shopping, running errands, or meeting friends for a coffee, comfort and style go hand in hand. Here are some excellent options:
a. Classic White Sneakers
White sneakers are a versatile choice that complements jeans, shorts, and casual dresses. They offer a clean and timeless look for a wide range of everyday activities.
b. Canvas Sneakers
Canvas sneakers come in various colors and patterns, making them a fun choice for a relaxed style. They pair well with denim and lightweight summer attire.
c. Ballet Flats
For a touch of femininity and comfort, opt for ballet flats. They are perfect for strolls in the park, shopping sprees, or casual lunches with friends.
Athletic Pursuits: Sports Shoes
When engaging in physical activities like running, hiking, or playing sports, the right athletic shoes are crucial for performance and injury prevention.
a. Running Shoes
Choose running shoes that provide proper support and cushioning for your foot type. These are ideal for jogging, sprinting, or hitting the gym.
b. Hiking Boots
If you're venturing into the great outdoors, hiking boots offer ankle support, durability, and traction to tackle rugged terrain.
c. Sport-Specific Footwear
Sports like basketball, tennis, and soccer require specialized shoes designed for the unique demands of each game. Make sure you have the right footwear for your chosen sport.
Office and Professional Settings: Dress Shoes
Dressing for success means paying attention to the finer details, including your choice of dress shoes.
a. Oxfords
Oxfords are a timeless choice for formal occasions. They pair well with suits and are the epitome of professionalism.
b. Loafers
Loafers offer a blend of comfort and elegance. They are suitable for business-casual settings, and you can wear them with trousers or chinos.
c. Heels for Women
Women can opt for classic heels to exude confidence and sophistication in professional settings. They complement pencil skirts, dresses, and tailored pants.
Special Occasions: Evening and Formal Shoes
When attending weddings, galas, or other special events, the right pair of evening shoes can make all the difference.
a. High Heels
High heels, especially in classic shades like black, silver, or gold, add a touch of glamour to your outfit. They work well with evening gowns and cocktail dresses.
b. Men's Dress Shoes
Men should consider polished leather or patent leather dress shoes to match their formal attire. These shoes are ideal for tuxedos and suits.
Beach and Casual Outdoor Activities: Sandals and Flip-Flops
Whether you're headed to the beach, a pool party, or a casual picnic, comfortable and airy footwear is the way to go.
a. Flip-Flops
Flip-flops are perfect for the beach and poolside relaxation. They are easy to slip on and off, allowing your feet to breathe.
b. Sandals
For a bit more support and style, consider strap sandals. They offer comfort and are a great choice for casual outdoor gatherings.
Conclusion
Choosing the right shoes for every occasion is not just about following fashion rules; it's about ensuring your comfort and making a lasting impression. At Arqs, we encourage you to explore different styles and experiment with your footwear choices. Remember that shoes are a reflection of your personality and style, so take the time to find the perfect pair for every event and setting. With the right shoes on your feet, you'll step confidently into any situation life presents.