Eid Collection By Arqs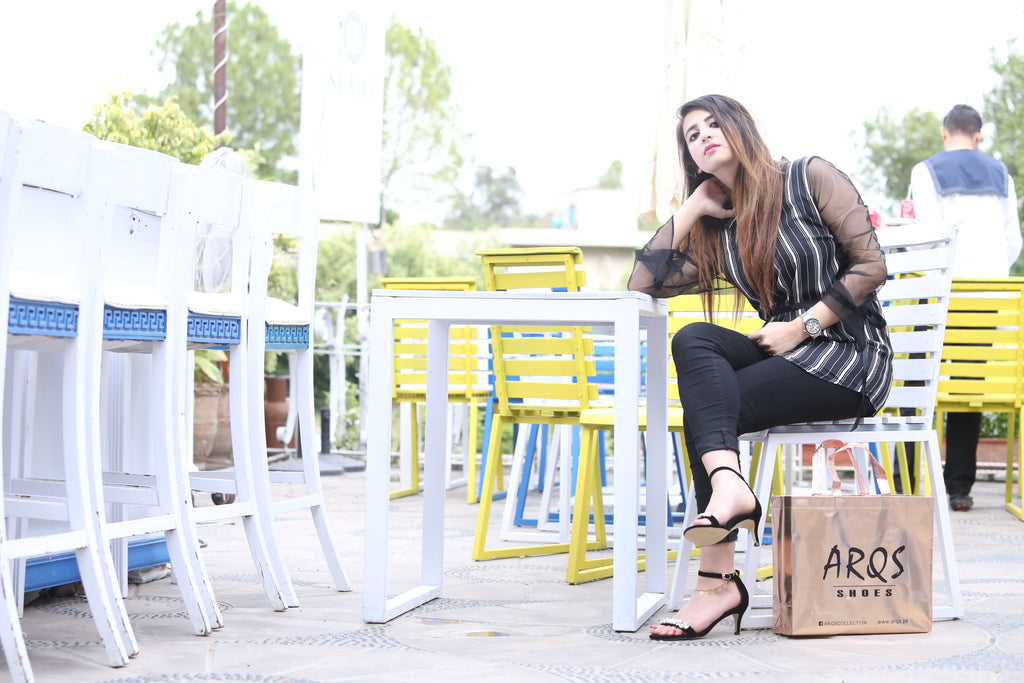 Like any other festival, Eid-ul-Azha and Eid-ul-Fitr also come with new trends and fashion. New kinds of shoes flow in from designers filling up racks to make you look cool and beautiful. There can't be two opinions about the fact that good looking shoes will make you more attractive, promising and capable to express your desired message to the world. As Ramzan enters its last phase and Eid gets closer, this is a perfect time to look for an excellent and latest collection of women's Eid Shoes in Pakistan.
Arqs shoes are essentially characterized by the most recent styles and designs. The smooth surface and stylish appearances of these shoes are the hallmarks of Arqs footwear. The Arqs Eid collection 2022 is quite lively and exuberant. This assortment has some extraordinary shoes that are intended to meet the dynamic conditions of the season. Each of these shoes is extremely valuable, updated, and pretty!
Arqs has always endeavoured to offer comfortable and trendy footwear to its customers. The new style and designs of Arqs shoes are far more comfortable than the earlier ones. The new Arqs Eid collection brings innovative styles that are enamouring and attractive. The Arqs Eid collection comprises awesome and trendy footwear for women who wish to tread on a new style path. The unique designs of these shoes are captivating.
The new styles of these shoes are really attractive, lightweight and perfect for summer. The new Arqs Eid collection comprises a wide variety of fashionable shoes that can be used by women of all ages! You may choose your desired style from the range of our collection and design the best one for you.
You can purchase Arqs women's shoes online from our official stores at the Arqs main website. Arqs women's shoes online can be found in a variety of colours and designs. The designs offered include flat shoes, heels and wedges with a lot more hue options to choose from. Arqs are one of the most popular brands in the field of high-quality footwear for women. They have an amazing collection of footwear that has been designed especially for women. The latest collection of Arqs women's shoes offers footwear for all ages.
The latest Arqs shoes Eid collection is embellished with various colours, including royal blue and camel colours. The collection aims to provide the best and trendy looking chappals, sandals and slippers to all women. They look pretty and unique. There are various styles to choose from. The latest collection of Arqs women's shoes is stunning and is loaded with attractive designs and hues.