Trends For Men – 2022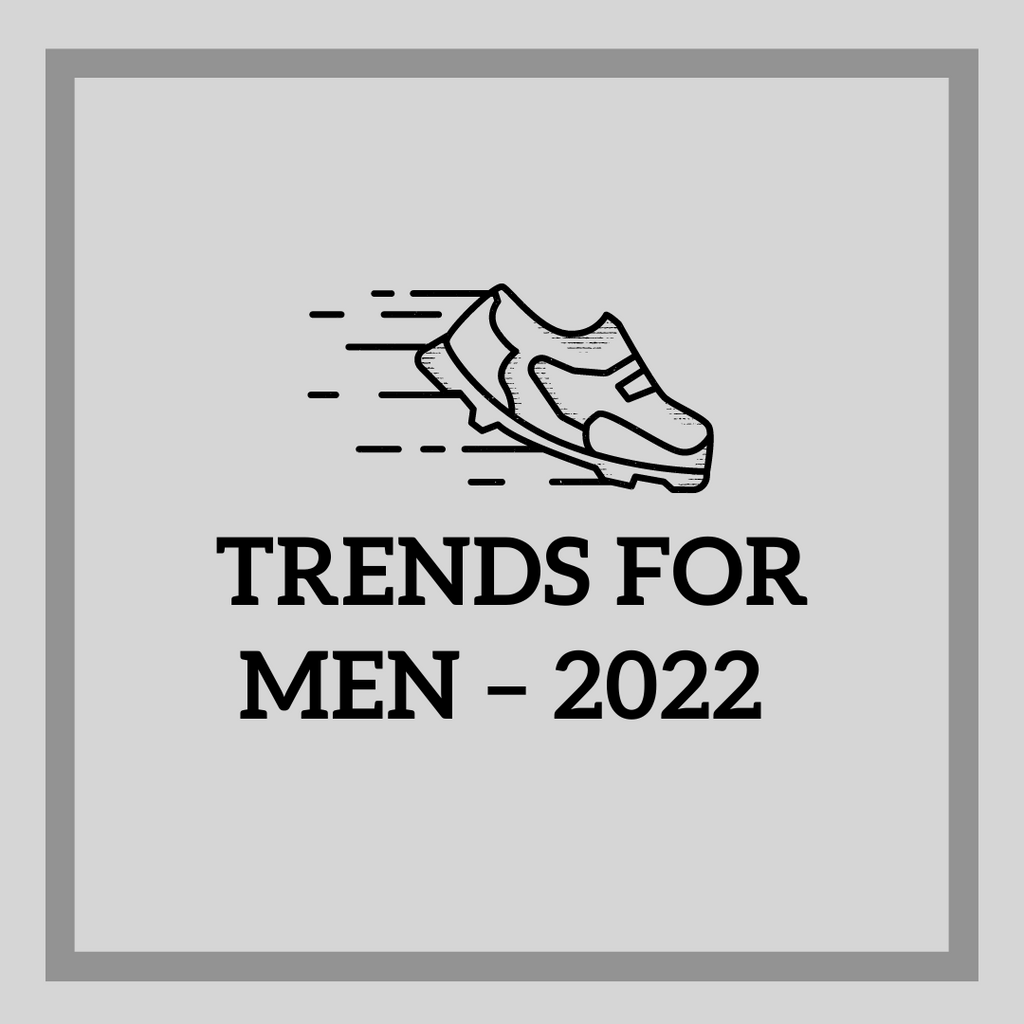 Well, the new season is upon us and that means it's time to update your wardrobe with the hottest styles. The trends we see in our daily lives are almost always reflected in our style. From sneakers to loafers, chinos to crepe decamped, there is a shoe for every occasion. But what you wear on your feet doesn't change from one day to the next. So here are the most trendy men's shoes of 2022! If you're looking for something a little different or just want to freshen up your look then leave it to the boys in blue. These shoes have it all! Whether you're into city chic or basic country detailing these shoes will take your look from drab to fab in no time. With so many options today it can be difficult to know where to start. However, by following these simple rules of footwear you will easily find what will make your life (and your feet) happy this season!
Ditch the Trainers.
If you've been following the shoe trends of the last decade or so you may have realized that the trainers are back. Though no one was expecting them to take over the world again, they are truly the most versatile and wearable shoes ever made. Most trainers have the proper amount of traction to keep your feet happy on even the most challenging of terrains and their incredibly reasonable price makes them a great investment. A pair of trainers can go years without seeing wear and tear, while plain-soled shoes get a more thorough cleaning every couple of months, making them good candidates to be sent back to the drawing board each time they're due for a new pair of shoes.
Keep it Casual.
Casual shoes are a must-have during the winter months, but they can still be dressed up or down with an outfit. Club-goers will be happy to learn that comfort and versatility come together in the perfect pair of trainers. Stripes, polka-dots and even snakeskin are now making an appearance on the feet of the elite, along with a plethora of other prints, colours and designs to suit every taste and fashion situation. If you're not the type to wear your casual shoes around the house you can opt for casual sneakers or sandals, too. Just make sure to blend the two so your feet stay comfortable and happy.
Go for a Pair of Chinos
If you're after something a little more dressy, then a pair of chinos is the way to go. These are the perfect option if you want to take your formalwear more seriously, as they are so versatile. Show off your favourite colour while staying true to your sport or business casual wardrobe with a neutral pair of chinos. You can wear them with everything from a button-down shirt to a pair of dress trousers, and they will look great with both! If you're not sure what to choose, you can always wear a pair of your casual chinos with a sports coat for an easy, no-fuss look. Or, mix and match them with a polo shirt for a relaxed, more comfortable look.
Stay True to Your Roots with a Classic Pair of Brogue Shoes
Brogue shoes have been around for hundreds of years, and good reason. They are ideal for the streets, but can also be used as a statement piece when worn with a suit. They are easy to wear and versatile which means they can be worn with just about anything. Legend has it that the first brogue shoes were made by a shoe cleaner in 17th-century England, who wanted to create a more comfortable shoe with better traction. Since then, the style, design and technology that makeup brogue shoes have changed very little. So whether you're looking for classic shoes to add a vintage touch to your outfit, or something modern and fresh to wear with your suit, these shoes will add a special something to your look.
Don't be Afraid to Experiment!
Brogue shoes are all about finding the perfect balance between form and function. You can't have too much grip or too little support. That is why most brogue shoes are either half-brogue or full-brogue. If you are unsure which type of shoe to buy, check out our hybrid brogue guide for more information. If you are unsure whether to get full-brogue or half-brogue, we recommend going full-brogue as it offers better posture and support for your feet, and half-brogue is usually cheaper. If you are unsure whether to get full-brogue or half-brogue, we recommend going full-brogue as it offers better posture and support for your feet, and half-brogue is usually cheaper.
The rule of thumb: What will make you happy this season? (That's all you need to know, but more on that in a bit)
If you like anything sporty or contemporary, then the world is your oyster. However, if you are more of a traditionalist then the most popular shoes in the world might not be the right ones for you. So what will make you happy this season? Is it your dress shoes, your casual shoes, or the shoes you wear with your suit? Or maybe it's the shoes you wear with your suit that are the most important? Well, for starters, we can all agree that the shoes you wear with your suit are the most important ones to have in your wardrobe. That's why we've put together this list of the most fashionable suits in the world! While a suit is one of the most obvious clothing items you could choose to add diversity to your wardrobe, it is not the only shoe you should be wearing. The wrong shoes could take your outfit back to square one!