TIPS FOR BUYING THE RIGHT KIND OF FOOTWEAR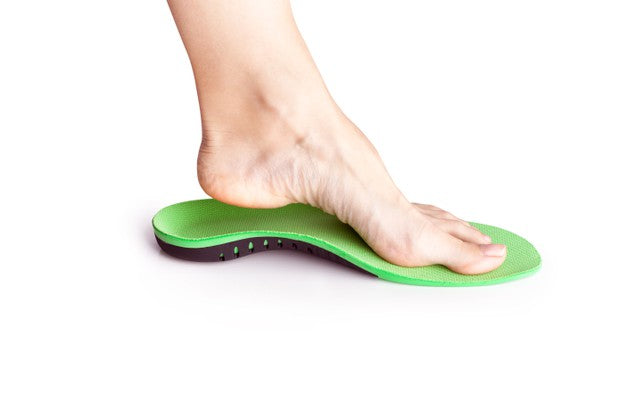 Staying in line with latest fashion trends may be a priority for you, but doctors suggest that before buying any wearable accessory, especially shoes, it is necessary that one's comfort, as well as the effects of such newly brought item be kept in mind. Alongside this, it is also necessary that function and usage be also kept in mind, as wearing oxfords to hike a mountain will surely be odd, and a bit too uncomfortable too. Keeping in view the dire need of advice required by everyday customers in the marketplace of shoes, our team of experts at Arqs shoes has provided the following guidelines cum tips for prospective buyers.
SOULS RELY ON SOLES
            The first thing one should keep in mind, and ensure, before buying any foot accessory is that the soles of the item to be purchased are comfortable and suitable for your feet. Try out the shoes, and walk for a minute or so to check it out.
COMFORT INSIDE OUT
            Check with your hands, as well as your feet, if there is any material, seam, or tag etc. inside the shoe that might lead to discomfort and irritation. Its always about the experience, and make sure you don't compromise on your quality of life just because you bought something in a hurry.
SIZE MATTERS
            When it comes to shoes, size does matter a lot. The length as well as the width of the particular item you have in mind to purchase must be as per the measurements of your feet. If there's a difference between both, ask the sales representative to provide you with the size that fits your feet.
STAND STILL
            Another thing that you must check is that the shoes you are thinking of buying are comfortable while you are standing still. In a casual meeting, or sometimes even at work, we are expected to stand for hour in perpetuality, and if the footware you have on can't provide you comfort in those specific moments, what's the bother? Stand in the Shoes, wiggle your toes to make sure there's enough space for comfort, and another Harvard recommended pointer is to "make sure you have about a half-inch of space between your longest toe and the end of the shoe".
GET MEASURED
            While at the store, ask the salesperson to take measurements of your feet, and provide you with options available in your size. The size of feet varies with age, as well as with weight and tear, as they tend to grow bigger and broad. In case the size of one foot is larger than the other, always buy the size that fits the larger shoe.
SAME SOCKS RULE
            Whenever you are at the store to try out and buy new shoes, make sure to wear the same type of socks that you usually wear on the occasions for which the new shoes are intended. For example, if you are getting the shoes for formal events, wear the socks to the store that you wear to formal events. This helps in finding the right size of shoes, as well as the ultimate comfort position that may result from the product you are planning on buying. A fruitful result of this exercise is that you'll have a quasi-final experience as to how the new footwear is actually going to feel when you wear it around.
Purchasing the right kind of shoes for yourself isn't less than a beautiful amalgamation of art and science. We at Arqs are always adamant on providing our customers with utmost care and comfort, and have thus trained the customer handling staff in cardinal principles on assisting customers in choosing the right kind of shoes for them.