Most Wanted Wedding Shoes By Arqs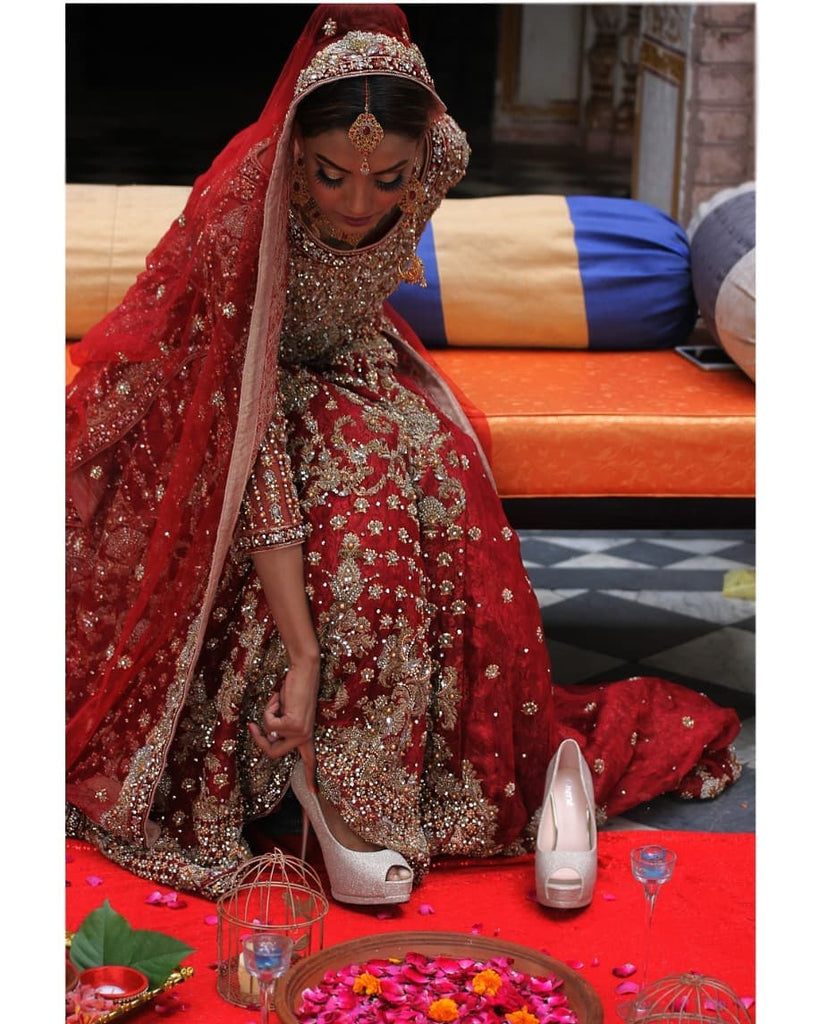 Weddings are no doubt one of the most important days in the life of any woman. The man of her walks her down the aisle taking her hand in his hand. The mesmerizing scene is pure magic. Everyone is happy. The parents, siblings, close relatives, everyone! This beautiful day is made more magical with great dresses for the queen of that evening. The bride wears beautiful jewels, a great dress, and some cool shoes.
Although most people pay major attention to the bride's dress, one must keep in mind the shoes one wears at her wedding too. A wonderfully crafted shoe for the wedding is worth it all even if one has selected a long gown or frock that completely covers the feet. A great pair of bridal shoes will give you the extra energy you will need to meet and greet all guests at the wedding.
Shoes are one of the most important staples in a bride's wedding dress. The whole scene is sometimes ruined by selecting some off-the-market 'normal' kind of shoes. The bride's dress and every part of it are what differentiates her from the rest of the ladies that night.
The selection of a good pair of shoes for your wedding can be a daunting task. Some will look great but would be quite uncomfortable to wear. Some heels will also be available, but a queen bride has to walk some length too. What then must be done! This is the question that keeps brides awake just before the wedding day. Don't worry, we have got you covered. So let's get to the basics; what is a bridal shoe? A bridal shoe, in simplest terms, is a fancy shoe that is donned by the bride on her special day. Its exquisiteness differentiates her from the guests.
The designs in modern times have evolved a lot. Women used to wear heavy and uncomfortable pairs of shoes at weddings. Although they looked okay the comfort of brides was often compromised at the altar. This is why the new trend of bride shoes' beauty is equal to their comfort, or at least it ought to be. Wedding evenings shouldn't leave the bride's feet bruised at the end.
We at Arqs house a dedicated collection of bridal shoes for our customers. This includes a handsome number of fine, fancy and comfy wedding shoes. Check out this wonderful collection and make your special day more special!